Where Our Mission Meets Your Calling
Nationwide, there is a growing demand for educated and compassionate palliative care providers. We are meeting that need by providing 12-month post-graduate fellowships for nurse practitioners and physician assistants.
The mission of our Palliative Medicine Fellowship Program is to grow the clinical, academic and patient experience skills you will need to succeed as part of the next generation of APPs in AdventHealth. In our fellowship, you will complete a dedicated year of training and education to prepare for a palliative medicine practice.
Grow Your Skills in Palliative Medicine
Palliative Care is a medical specialty focused on maximizing quality of life through the relief of symptoms during all stages of a serious illness. It is appropriate at any age and can be provided along with curative and life-prolonging treatment. Providers can help treat symptoms like pain, constipation, nausea, dyspnea and anxiety while also assisting in ensuring goals of care for patients and families align with medical treatment.
In our postgraduate fellowship program, you will gain:
Knowledge in the assessment and management of complex pain-related and non-pain-related symptoms at a sub-specialty level
A deeper understanding of the complex interaction between serious medical illness and each patient's goals
Practice performing spiritual, psychosocial and cultural assessments with referrals to appropriate interdisciplinary members
Clinical exposure in hospice, oncology and end-stage conditions
Weekly didactics with program faculty and one-on-one supervision
Varied rotations at AdventHealth hospitals in the Orlando area
Upon completion of the program, fellows will receive a certificate documenting successful completion and will have the skills and knowledge to successfully pass the Advanced Certified Hospice and Palliative Nurse (ACHPN) examination.
Please note ACHPN certification is only available to nurse practitioners.
About Our Program
Learn about our fellowship program below and see more details in our Program Manual.
8 items. To interact with these items, press Control-Option-Shift-Right Arrow
Preceptors and Mentorship
Meet Our Program Team
With a wealth of knowledge and combined decades of experience, our fellowship program team is dedicated to helping you grow your career in palliative medicine.
6 items. To interact with these items, press Control-Option-Shift-Right Arrow.
Daniel Lajoie, APRN, ACHPN

Hetal Patel, APRN

David Buxton, MD

Gena Brennan, APRN

Linda Pierre, APRN

Advanced Practice Registered Nurse, Palliative Care

Kim Armstrong, BSN, RN

Program Coordinator, Palliative Medicine APP Fellowship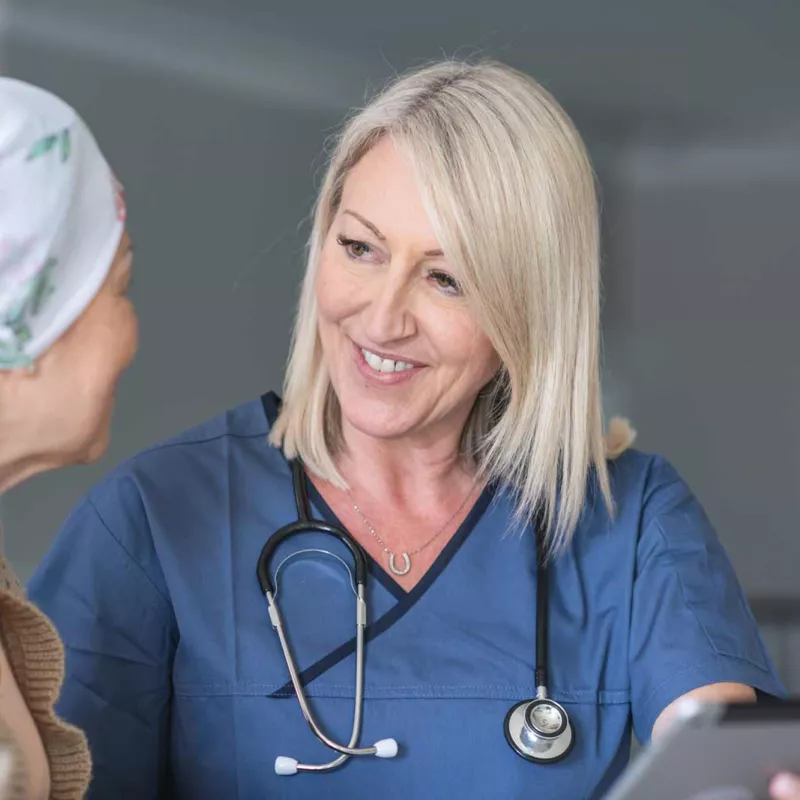 Get in Touch With Our Team
To learn more about our fellowship program, please contact:

Daniel Lajoie, APRN, ACHPN
Program Director, Palliative Medicine APP Fellowship
[email protected]

Kim Armstrong, BSN, RN
Program Coordinator, Palliative Medicine APP Fellowship
[email protected]